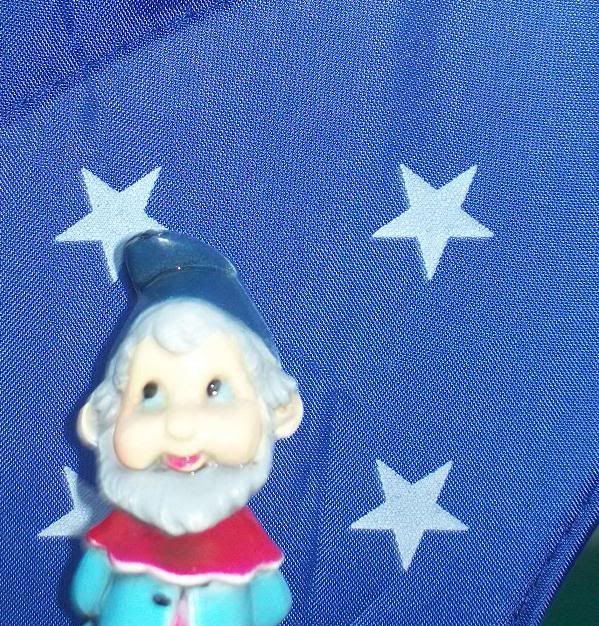 Roamy had the BEST 4th of July.
Just look at that smile. What on earth
Is he smiling so BIG about?
Roamy met someone.
A Girl gnome named "Juliet".
Oh it was LOVE at first sight.
Are they not they sweetest little couple?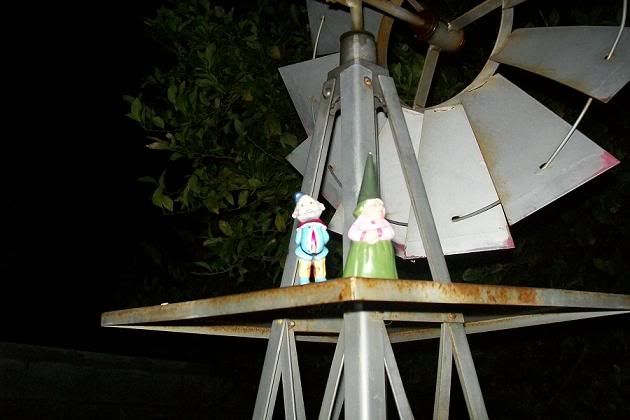 Roamy took Juliet to the top of the windmill
For the BEST view of the fireworks.
He's such a romantic.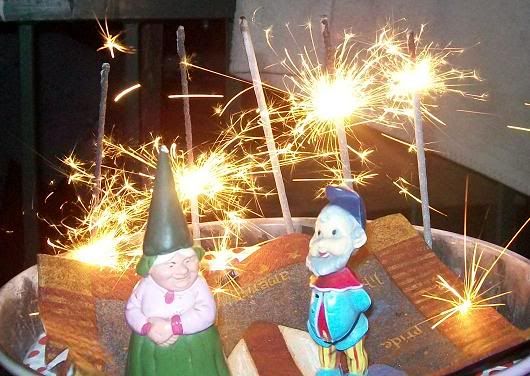 The fireworks were spectacular.
Juliet was so impressed.
Roamy was quite the hero.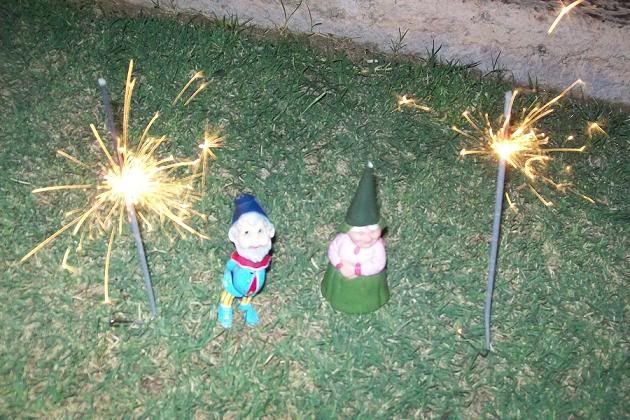 They were finally back on the ground.
Sparklers going off around them.
Roamy asked Juliet a very important
question? Yes, he did. Juliet has agreed
to join Roamy on his trip around the world.
He found his gnome mate. Aren't they
just the sweetest little couple?
Yes they are off together, they left today
for Maryland. They are on their way to
be watching for their next adventure.
*thank you for such a wonderful post, Sherry! *